Cris Eggers, CI, CT
Email Address
Cris Eggers, President founded Communique Interpreting in 1994. She has a Masters' degree in Interpretation from Gallaudet University and a Bachelors' degree in Theater Arts from Sonoma State University.
<read more>
<Bio in ASL>
Sandy McLennon
Email Address
Sandy McLennon, Client Services and Deaf Interpreter graduated from Gallaudet University in 1979 and has a Masters' in Deaf Education from McDaniel, 1986 and a Masters' in Sports Administration from Temple University, 1990. Sandy is retired Faculty at the Department of Physical Education and Recreation at Gallaudet University where she taught for 26 years.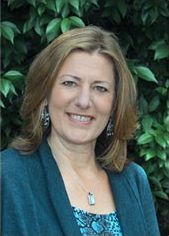 Joan Fritz
Email Address
Joan Fritz, Scheduler joined our team in 2009. She has a BS in Retailing with a double minor in Business and Spanish from the University of Illinois, Champaign, Ill.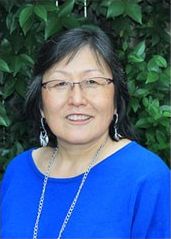 Wendy Oto-Nacol
Email Address
Wendy Oto-Nacol, Accounts Payable and Receivable joined our team in 2012. Previous employment includes mortgage banking, general ledger accounting, at Blue Cross as an auditor, and consulting. Besides accounting she enjoys art, photography, reading, and gardening. She is an intrepid Girl Scout leader and has 1,000 fun activities (and the supplies!) at the ready for any occasion.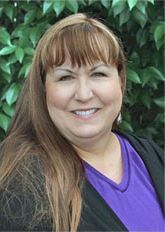 Kathy Jones
Email Address
Kathy Jones, Scheduler/Interpreter joined our team in 2012. She has an AA in ASL/English Interpreter Education. She also has done coursework in American History and Interior Design. Currently she is studying Deaf/Blind interpreting. She also works as a cake maker/decorator and has been a facial tattoo artist (permanent makeup). In addition to these many talents Kathy is an event (weddings/birthdays) planner. And last, but certainly not least, she has raised four wonderful kids.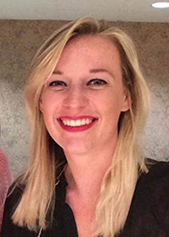 Jillian Vickers
Email Address
Jillian Vickers, office assistant is a recent graduate of CSU Northridge in Southern California where she graduated with a Bachelor's degree in Deaf Studies with an emphasis on ASL Studies and Deaf Literature. Now that she's back in Northern California she is delighted to work with CQ and continue her career with American Sign Language as well as involve herself with Deaf Community.